Céad míle fáilte romhat chuig suíomh idirlíon Naíscoil agus Ghaelscoil an tSeanchaí.
Is Gaelscoil muid a fhreastalaíonn ar ghasúir agus ar chailíní, 129 páiste a bhí cláraithe sa scoil i Meán Fómhair 2023.
Cuireann muid romhainn an caighdeán is airde oideachais a chur ar fáil d'achan pháiste a bhíonn faoinár gcúram agus meas a mhúscailt sna páistí ar ár gcultúr Gaelach féin.
Coinneoidh an suíomh seo tuismitheoirí na scoile ar an eolas faoina bhfuil ag tarlú sa scoil agus beidh sé mar chuidiú fosta ag duine ar bith atá ag smaoineamh ar an ghaelscolaíocht dá bpáiste féin.
Bain sult as do chuairt!
Welcome to Naíscoil and Gaelscoil an tSeanchaí's website
Gaelscoil an tSeanchaí is a co-educational school providing for the educational needs of boys and girls from Nursery to Rang 7. There were 129 pupils registered on roll in September 2023.
We provide each child in our care with the highest level of education possible and we endeavour to instil in the children a love for our unique national culture. This website will keep our parents informed and will also help any parent who is considering sending their child to a Gaelscoil.
Enjoy your visit!
Eiméid Ó Raifeartaigh
Príomhoide gníomhach
Fáilte go Gaelscoil agus Naíscoil an tSeanchaí
Latest Photographs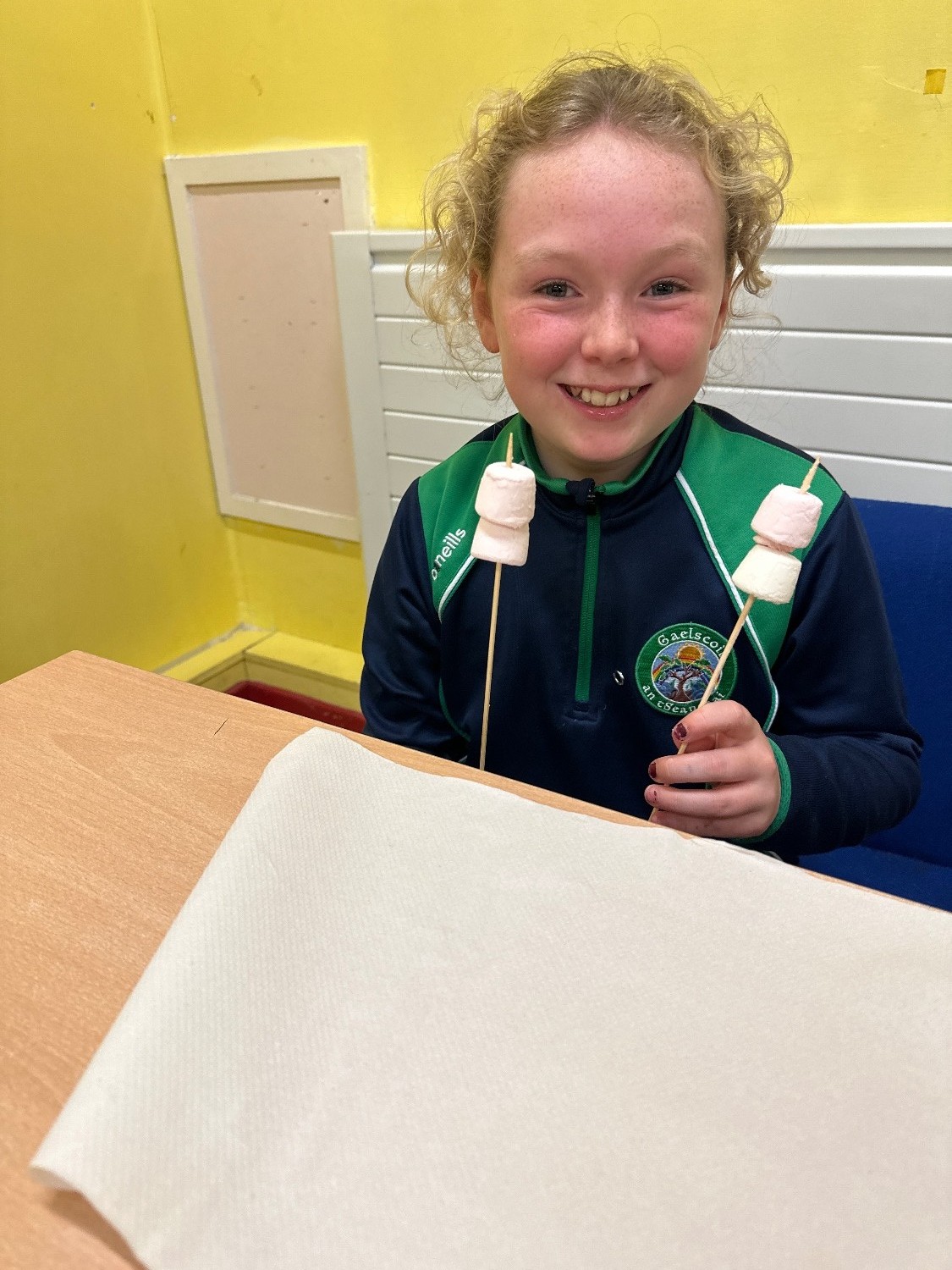 Upcoming Events...
Thursday, 30th November 2023
Credit Union Savings
Club 2-3
Club 3-4
Gaelcholáiste Dhoire meet with Rang 6 & 7 parents and children in Gaelscoil an tSeanchaí
Friday, 1st December 2023
Club 2-3
Monday, 4th December 2023
Club 2-3
Tuesday, 5th December 2023
Rang 6 Swimming
Club 2-3
Club 3-4
Wednesday, 6th December 2023
Christmas Dinner
Christmas Jumper/Reindeer Day
Club 2-3
Club 3-4
Thursday, 7th December 2023
Rang 7 to attend Rainey Endowed for Mini Olympics
Gaelscoil an tSeanchaí Open Night for New Rang 1 children 6pm-7pm
Club 2-3
Friday, 8th December 2023
Club 2-3
Monday, 11th December 2023
Club 2-3
Tuesday, 12th December 2023
Rang 6 Swimming
Christmas Concert 10.00am Magherafelt Parish Centre
Club 2-3
Wednesday, 13th December 2023
Club 2-3
Gaelscoil an tSeanchai, Meeting St, Magherafelt, Derry BT45 6BW | Telephone: 028 7930 0532